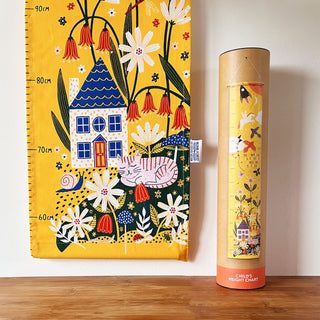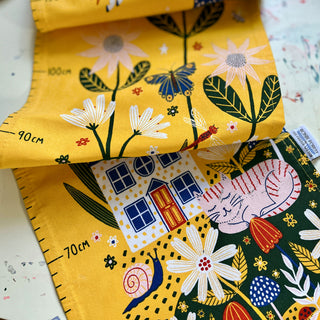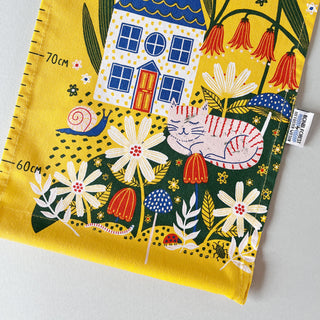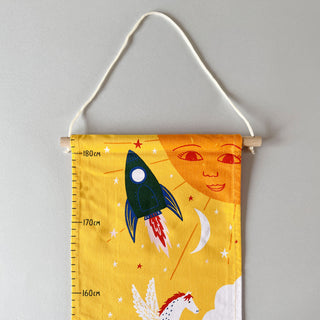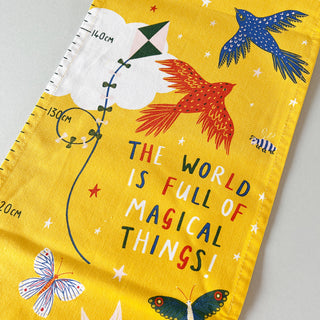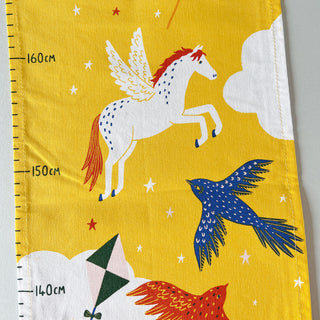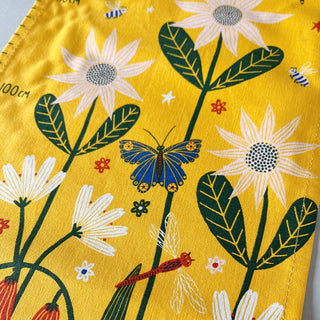 Children's Fabric Height Chart - The World is full of magical things!

Chart your child's growth with this beautiful sunny height chart. The ideal kids room decor, it is decorated with Lee Foster-Wilson's original drawings and you can measure all the way from the insects on the ground, past houses, sunflowers, birds and a kite, up to a rocket past the sun.

Made in collaboration with Half Moon Bay, the height chart is made from 100% cotton with wooden dowels at the top and bottom and a cord for hanging.

It comes packaged in a printed cardboard tube making it a lovely gift.

Measurements:
The chart measures from approximately 50cm to 180cm and is 29cm wide.