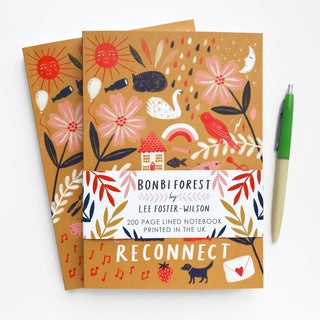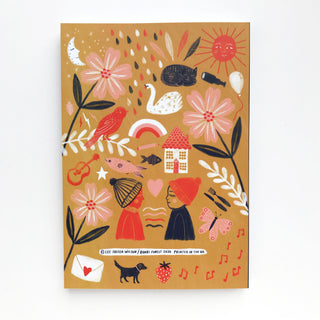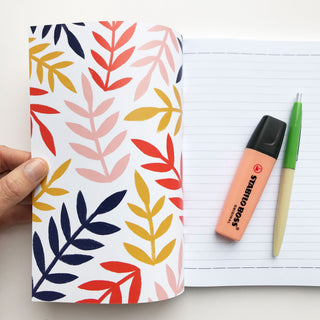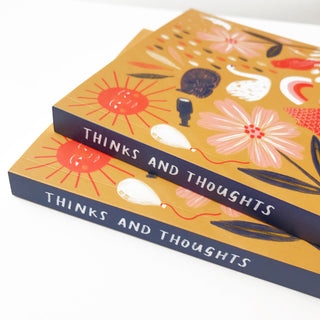 A beautiful and chunky notebook with an original design on the cover by Lee Foster-Wilson. It is A5 size which is big enough for all of your thoughts and ideas yet not too big for your bag!
The notebook has 200 lined pages of 100gsm paper and a thick 300gsm cover that has been smooth laminated with a full colour print on both sides...Lee's 'Reconnect' artwork on the outside and a smattering of leaf fronds on the inside. the perfect bound spine features the words 'Thinks and Thoughts'.
You have the option of purchasing a protective cover to go with your notebook too. The covers are made from durable and reusable PVC and will increase the life of your notebook keeping the cover looking fresher for longer. Once you have finished your book, the cover can easily be removed and you can use it again and again and again! Please select whether you would like a cover from the dropdown menu above.
The notebook comes with a matching belly band which makes it an attractive gift and it is packed in tissue paper.
Printed in the UK on FSC certified paper.
Measurements:
The notebook is A5 size (148 x 210mm) and 15mm thick.