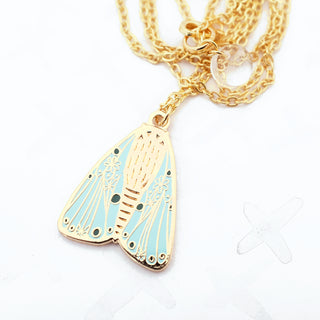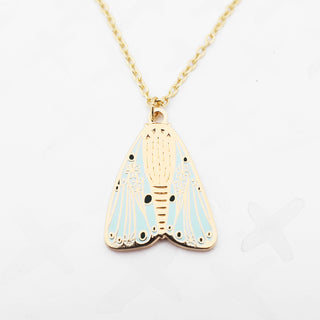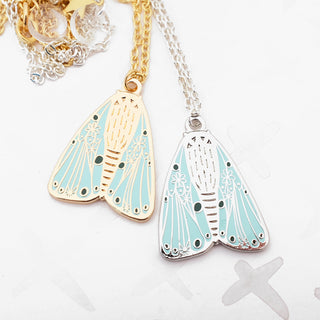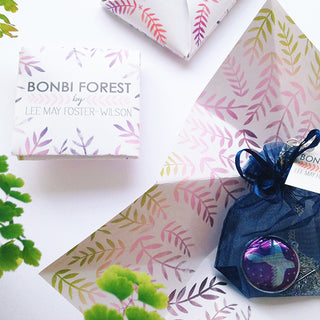 **Second!** Mint Moth Pendant Necklace - Gold
These pendants are slight seconds meaning they have a few little imperfections...Some enamel in the wrong colour, a little scratch, a little patch of discoloured metal are some of the flaws you might find in the seconds, however they are all very small and don't detract from the design in any way.

18 AVAILABLE!
This sweet pendant is an original design by Bonbi Forest's Lee May Foster-Wilson...It is a simple but pretty design of a mint green moth with pretty patterned wings and comes swinging on a gold plated trace chain which closes with a lobster clasp and is finished with a little brass star and clear Bonbi Forest tag.
All Bonbi Forest jewellery comes packaged in an organza bag inside a protective printed origami pouch…perfect for present giving or for a super sweet treat to yourself! 
Measurements: 
Pendant measures approx 3.5cm diameter.
Chain length 27″ (68cm).