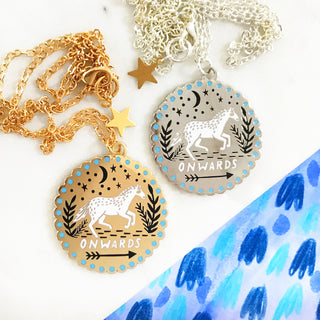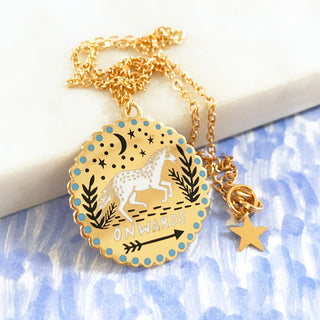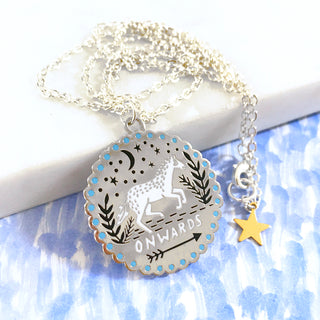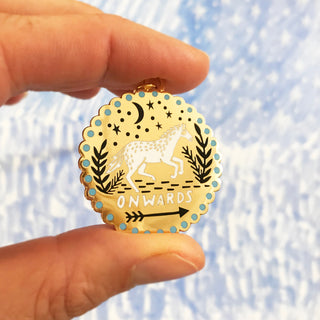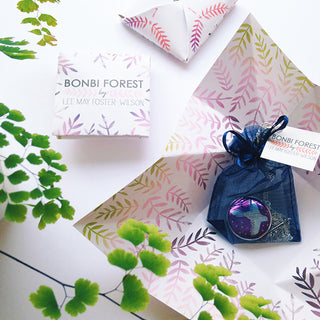 Sometimes life gives you crumbs instead of cookies, sometimes the seas are rough...this pendant serves as a gentle reminder that we are never standing still, that what wasn't great will end up behind us.
The pendant is an original design by Lee Foster-Wilson and features a little horse who represents freedom, with an arrow that shows the way forwards...
Available in gold or silver plate, the pendant is made from hard cloisonne enamel and the chain is a plated steel trace chain...choose from a shorter necklet chain or a longer necklace.
Comes packaged in a little cotton bag inside an origami pouch which makes it a super sweet treat for you or a lovely gift for someone else!
Measurements:
Pendant measures approx 33mm diameter and choose from a chain length of 46cm (18") or 68cm (27")
Please make your chain and plating selection from the dropdown menus above.