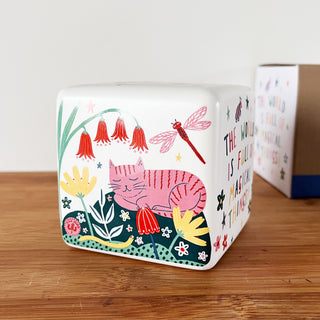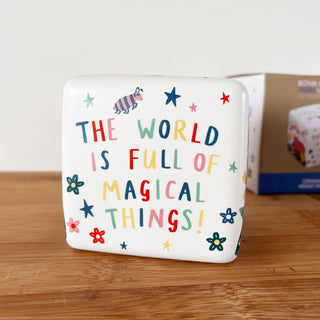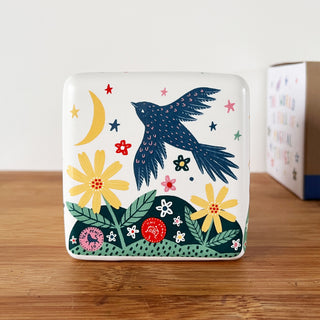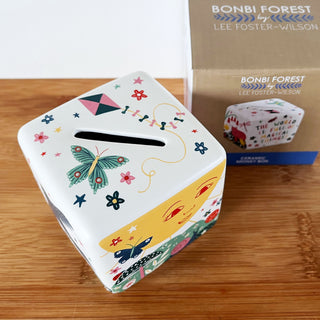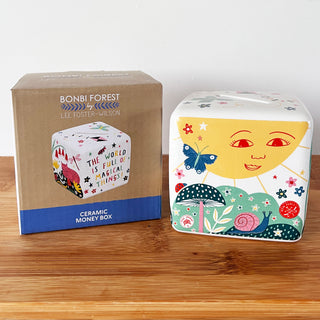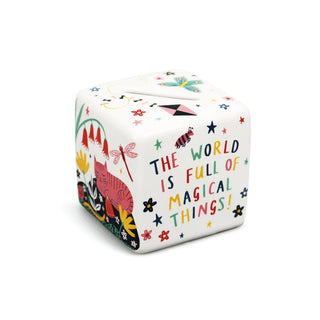 Children's Money Box - The World is Full of Magical Things!
Children's Ceramic Money Box - The world is full of magical things!

Keep pennies safe in this sweet money box! It is decorated with Lee Foster-Wilson's original drawings of sweet sunshine scenes with birds, a sleepy cat and little florals dotted with little coins.

Made in collaboration with Half Moon Bay, the money box has a rubber stopper on the bottom and comes in a decorated card box making it a lovely gift for a little one in your life.

Measurements:
Money box is approx 8cm square.