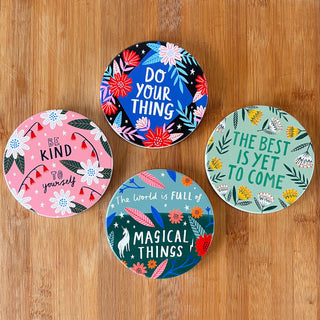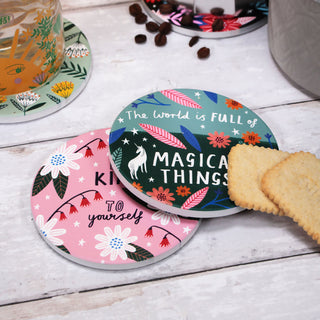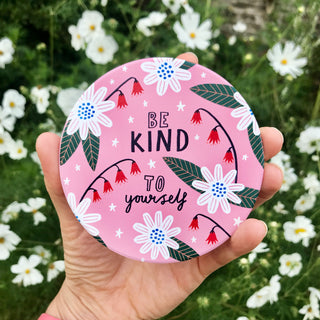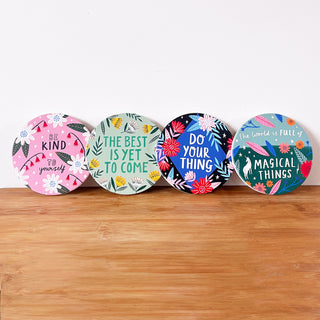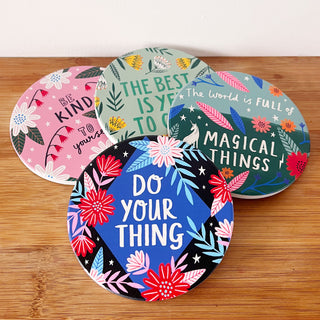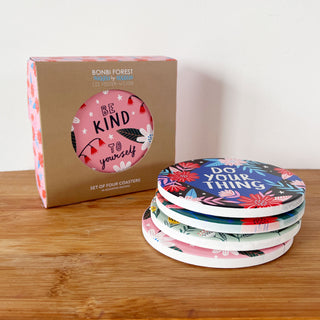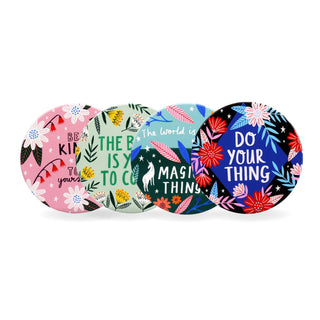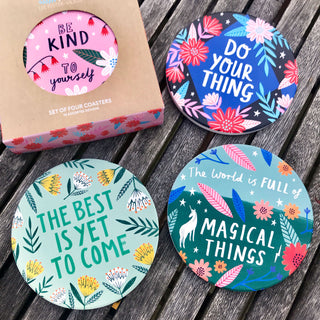 Set of Four Ceramic Coasters
Set of four ceramic coasters.

Welcome to a happy home! Featuring Lee Foster-Wilson's botanical-inspired drawings, these colorful and cheerful coasters will keep your furniture safe from stains and bring a touch of positivity to any space with their encouraging words:

Do Your Thing
Be Kind to Yourself
The Best is Yet to Come
The World is Full of Magical Things

Made in collaboration with Half Moon Bay, the coasters are ceramic with a cork base.

They come packaged in an illustrated cardboard box making them a lovely gift to yourself or someone special.

Measurements:
Each coaster measures approx 11cm across.