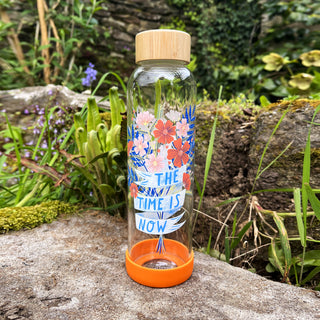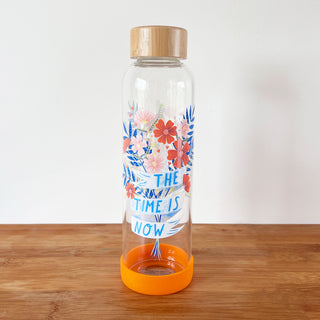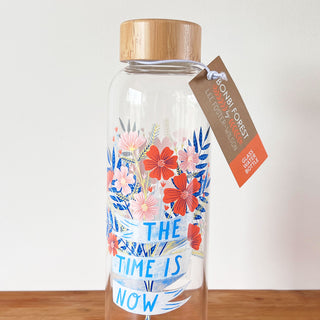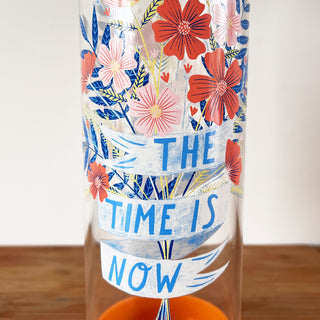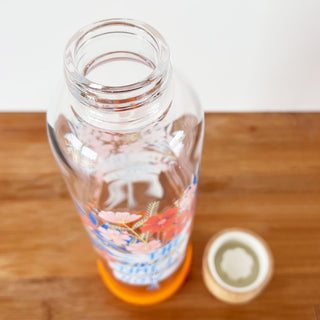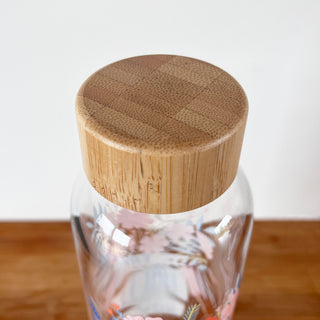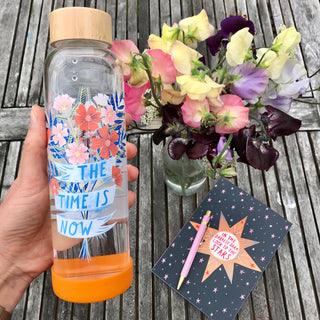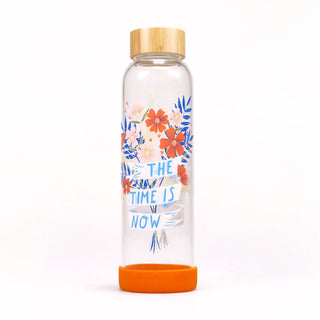 The Time is Now Glass Water Bottle
Purchase here
Just so you know, this link will take you to an external website - don't worry, they are very nice.
Glass Water Bottle - The Time is Now!
Stay hydrated and inspired with this beautiful glass water bottle. It is decorated with Lee Foster-Wilson's floral design which are wrapped in a banner bearing the powerful reminder that 'The Time is Now'.
This bottle is perfect for sipping your favourite beverage throughout the day and helping you to stay hydrated and motivated!
Made in collaboration with Half Moon Bay, the vase is made from strong glass with a silicone non slip base and a bamboo lid. A great eco-friendly alternative to single use plastic bottles.
Measurements:
Bottle measures approx 23cm tall and has a capacity of 500ml.