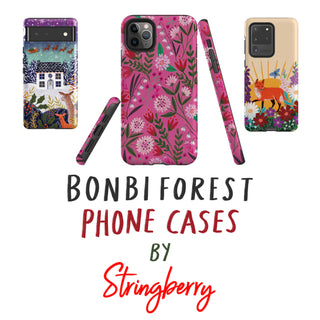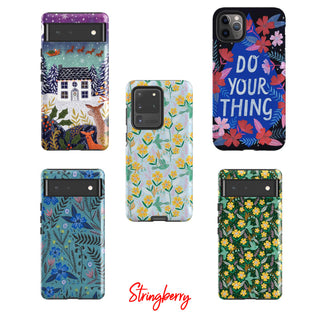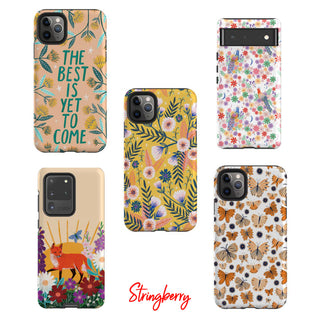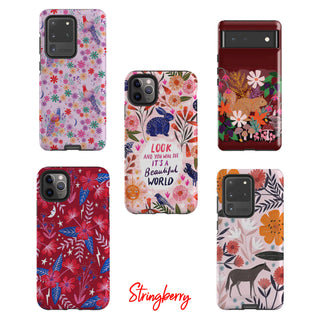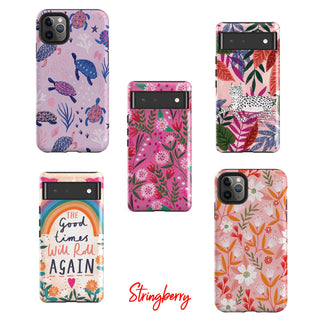 Bonbi Forest X Stringberry Mobile Phone Cases
Purchase here
Just so you know, this link will take you to an external website - don't worry, they are very nice.
If you would like to carry your Bonbi Forest art around with you on your phone you are in luck, I have a lovely selection of phone cases available with Stringberry!
Available for a variety of Samsung Galaxy, Apple IPhone and Google Pixel phone models.
Raised bevel to protect screen from scratches.
Impact resistant polycarbonate shell and shock absorbing inner TPU liner.
Secure fit with design wrapping around side of the case and full access to ports.
Compatible with Qi-standard wireless charging.
Thickness 1/8 inch (3mm), weight 30g.
Please note: These cases do not ship from Bonbi Forest, click the link above to be taken to the Stringberry website to view the whole collection and select your model where they are available to purchase.