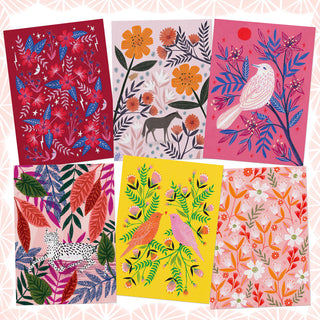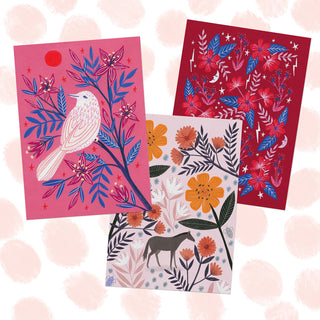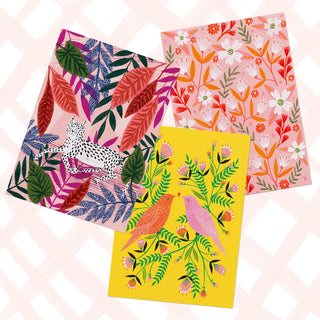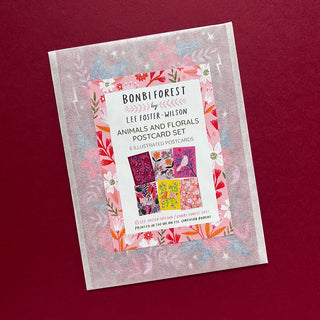 Animals and Florals Postcard Set - Pinks
A set of six postcards featuring an array of colourful animals and flora!

Each postcard is a digital print of an illustration by Lee Foster-Wilson. This set of six features the images: Red Moon Garden, Tiny Horse or Large Flowers? Pink and Orange Floral, Lovebirds, Leopard and White Bird, Red Sun.

Aside from a small logo in the corner and a line of artist info, the postcards are blank on the back so ideal for sending a missive to a loved one or framing for your wall!

All Bonbi Forest cards are printed onto recycled card with a matt silk finish.
Packaged in a glassine paper bag with a Bonbi Forest branded info sticker on the front.

Measurements:
Each card measures A6 size which is approx 10.5 x 14.8cm folded (4.1 x 5.8").