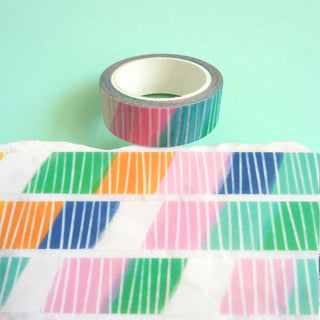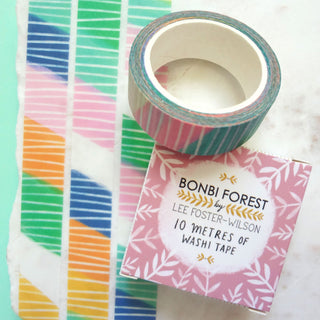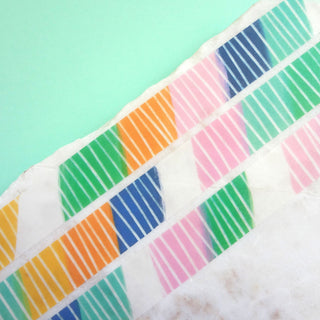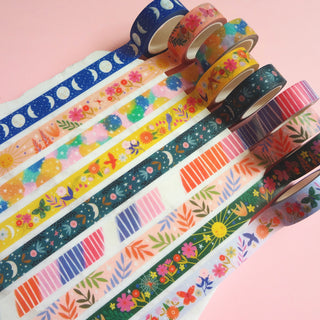 Brushy Stripes Washi Tape - Candy Bright
A super sweet Washi Tape featuring candybright colours and hand drawn lines, this sticky and re-positionable tape is sure to bring some bright to your journal, bujo planner or scrapbook creations!
An original design by Lee Foster-Wilson, the tape comes packaged completely plastic free and in a little cardboard box making it a sweet gift for a stationery lover!
Measurements:
10 metres of 15mm wide Washi tape.