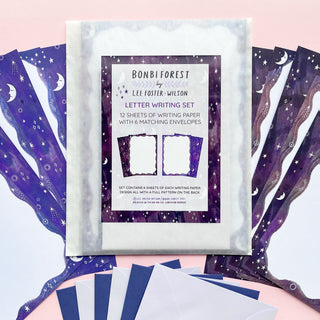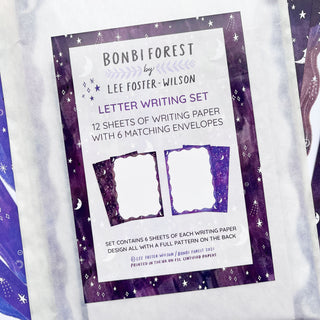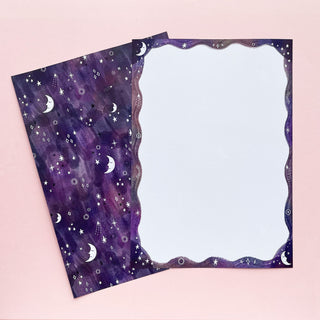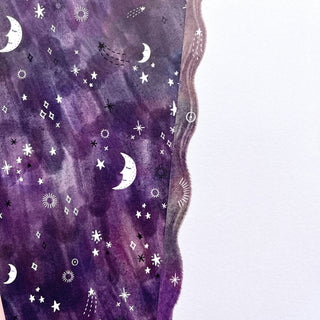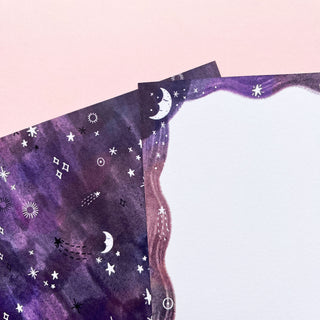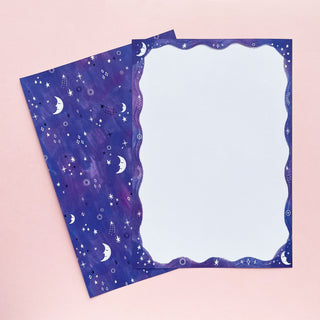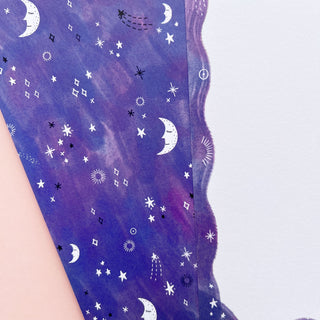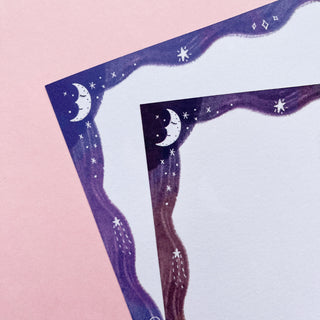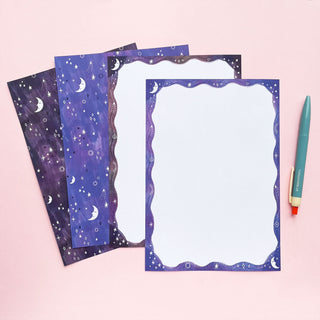 Pen an old fashioned style snail mail missive to someone special with this beautiful letter writing set.
Who doesn't love to receive snail mail? Make someone's day and send them a letter! The writing paper in this set features a celestial design in two colour versions with matching envelopes. The front of the paper has a wavy border with little celestial accents and the back of each piece of paper has a full pattern to make it an even more enjoyable thing to receive in the mail! Perfect for thank you notes or letters to loved ones and penpals.
Set contains 12 pieces of writing paper and 6 envelopes. Paper is all FSC certified and the writing paper weight is a lovely 120gsm. Packaged in a glassine paper bag.
Measurements:
Writing paper is A5 size (14.8 x 21cm)