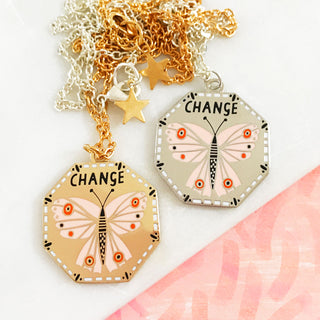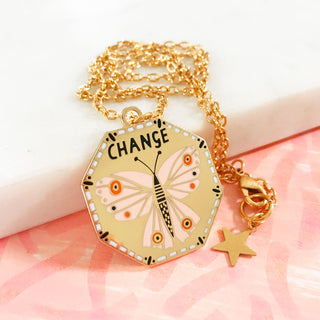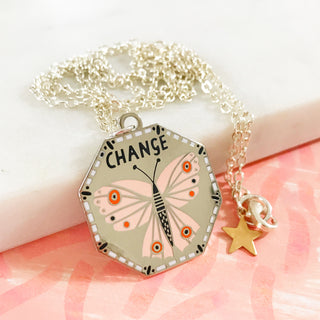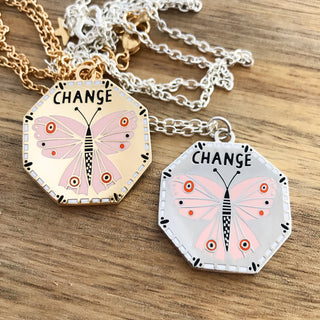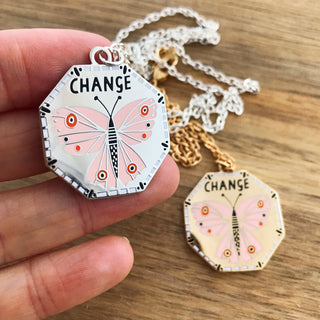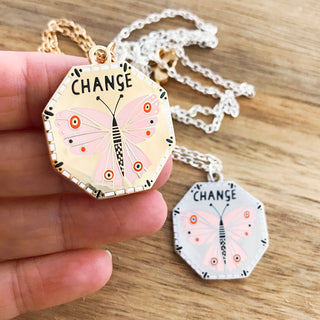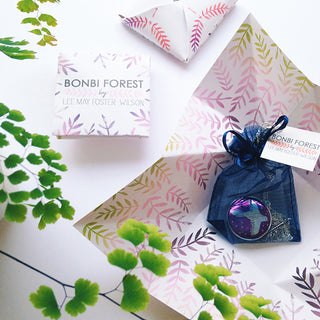 Some changes aren't great, but some are wonderful...change can bring us new perspectives and refresh our minds! As we move through life we learn and grow and change within ourselves is inevitable. Sometimes it's good to remember how far we have come, how much we have grown, sometimes a little, but sometimes a lot...
The pendant is an original design by Lee Foster-Wilson and features a butterfly who represents change and metamorphosis...does any creature go though as much change as the caterpillar to the butterfly? Maybe a tadpole to a toad but that's not nearly as pretty...
Available in gold or silver plate, the pendant is made from hard cloisonne enamel and the chain is a plated steel trace chain...choose from a shorter necklet chain or a longer necklace.
Comes packaged in a little cotton bag inside an origami pouch which makes it a super sweet treat for you or a lovely gift for someone else!
Measurements:
Pendant measures approx 33mm diameter and choose from a chain length of 46cm (18") or 68cm (27")
Please make your chain and plating selection from the dropdown menus above.