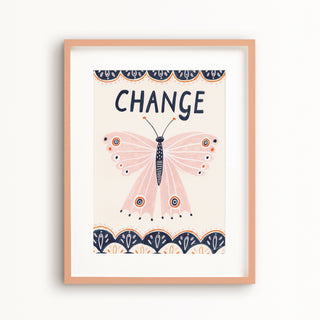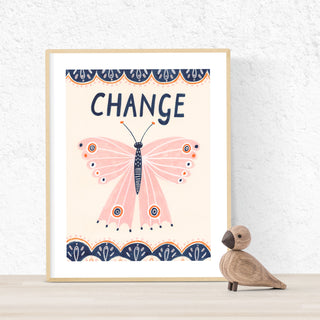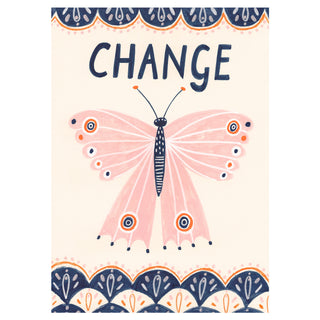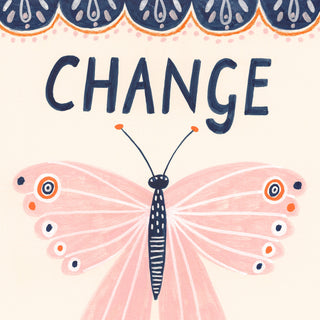 Some changes aren't great, but some are wonderful...change can bring us new perspectives and refresh our minds! As we move through life we learn and grow and change within ourselves is inevitable. Sometimes it's good to remember how far we have come, how much we have grown, sometimes a little, but sometimes a lot...
This poster is an original design by Lee Foster-Wilson and features a butterfly who represents change and metamorphosis...does any creature go though as much change as the caterpillar to the butterfly? Maybe a tadpole to a toad but that's not nearly as pretty...
The poster has been digitally printed onto thick 235gsm paper with a satin finish. Choose from small A5, medium A4 or larger A3 sizes.

Comes packaged flat with sturdy card.

Please note: FRAME NOT INCLUDED.

Measurements: 
Poster is a standard A5 (21 x 14.8cm), A4 (21 x 29.7cm) or A3 (29.7 x 42.0cm) size for easy framing. Please make your size choice from the dropdown menu above.