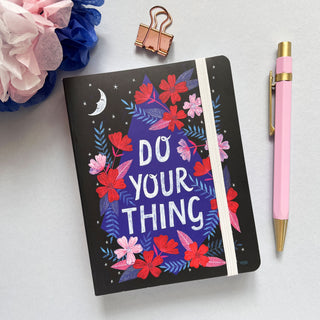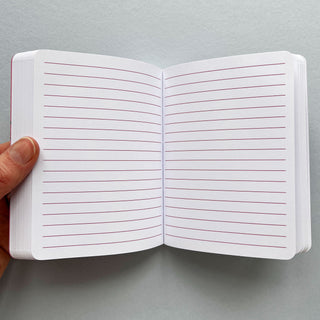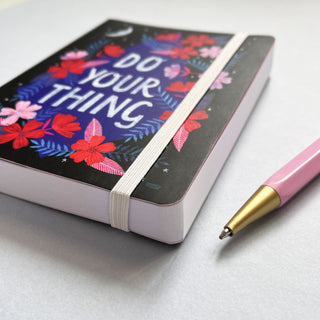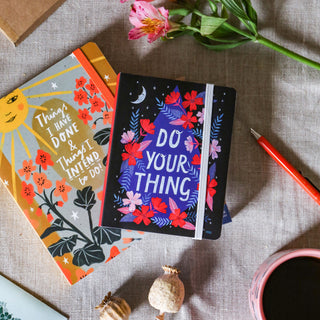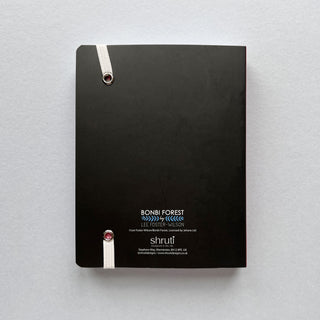 Chunky A6 Notebook - Do Your Thing!
Get your thoughts in order and life organised in this sweet notebook!
With it's motivating floral cover, illustrated by Lee Foster-Wilson, the notebook has 320 lined pages ready to fill with your ideas. The patterned end papers make it a beautiful thing to use in your every day and the handy pocket size and elastic band closure make it the perfect bag companion.
Made in collaboration with Half Moon Bay, it comes packaged with a belly band.
Measurements:
Notebook measures approximately 13.7 x 10.5 cm and is 1.8cm thick.