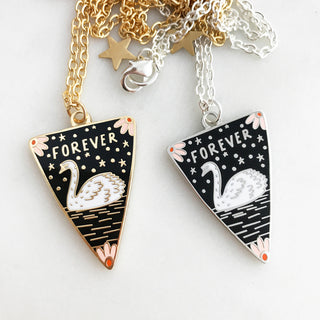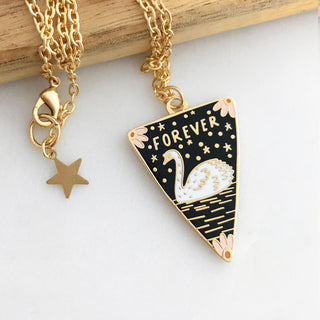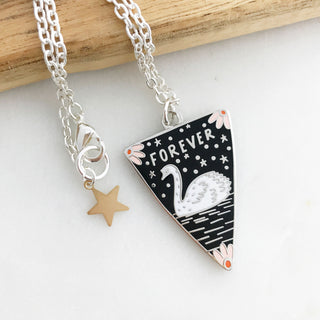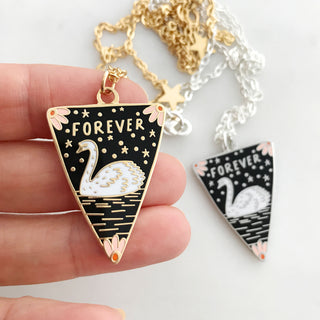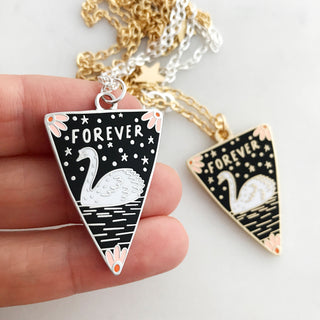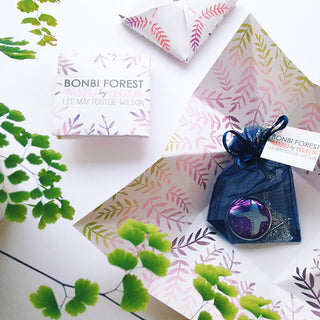 Sometimes you just know, something is forever...not necessarily physically with you all the time, but forever in your heart. This necklace is designed to be a reminder of a love or friendship that is always all around you whether you are close to or far from it's source...
The little swan is a symbol of love and beauty...she sits on her inverted triangle, also a symbol of love with it shape being close to that of a heart, surrounded by twinkling stars. The pendant is an original design by Lee Foster-Wilson.
Available in gold or silver plate, the pendant is made from hard cloisonne enamel and the chain is a plated steel trace chain...choose from a shorter necklet chain or a longer necklace.
Comes packaged in a little cotton bag inside an origami pouch which makes it a super sweet treat for you or a lovely gift for someone else!
Measurements:
Pendant measures approx 35mm tall and choose from a chain length of 46cm (18") or 68cm (27")
Please make your chain and plating selection from the dropdown menus above.