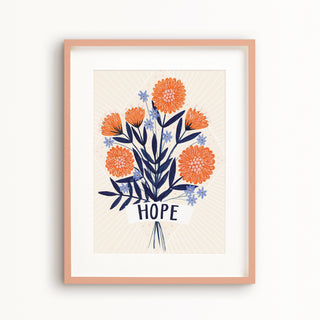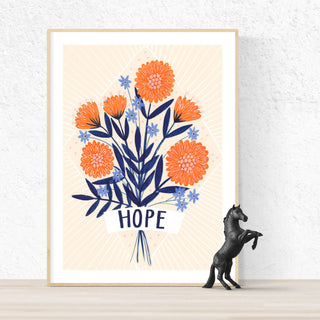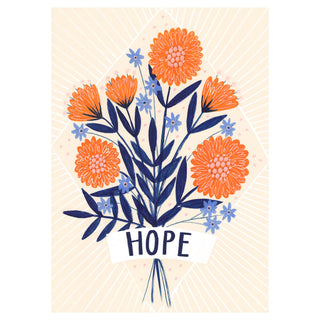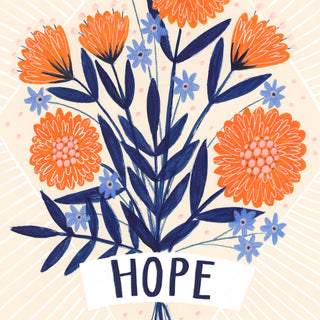 Hope is the starting point for action...to have hope means that we believe that things can be good, that if things aren't great, they can be changed.
This poster by Lee Foster-Wilson is like a little seed in a garden. Audrey Hepburn once said 'To plant a garden is to believe in tomorrow' and the flowers on this poster represent that tomorrow, blooming and bright!
The poster has been digitally printed onto thick 235gsm paper with a satin finish. Choose from small A5, medium A4 or larger A3 sizes.

Comes packaged flat with sturdy card.

Please note: FRAME NOT INCLUDED.

Measurements: 
Poster is a standard A5 (21 x 14.8cm), A4 (21 x 29.7cm) or A3 (29.7 x 42.0cm) size for easy framing. Please make your size choice from the dropdown menu above.