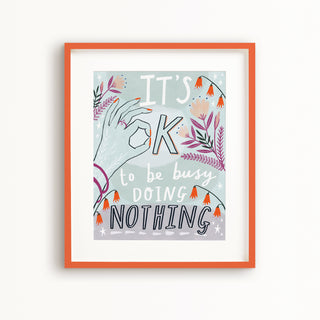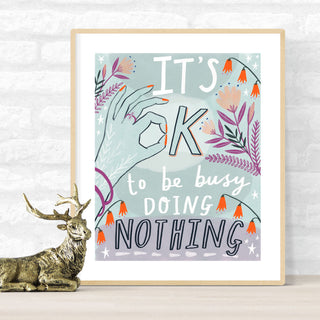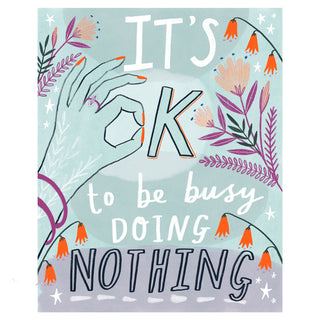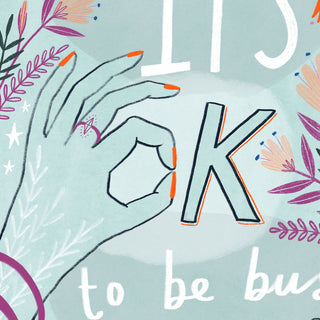 It's OK to be Busy Doing Nothing Poster
It's OK to be busy doing nothing! This unmotivational poster came out of a time when I was feeling overwhelmed and needed to have a day to myself and my family, so I turned down invitations to spend time doing nothing...If you need that reminder sometimes, this one is for you!
The poster has been digitally printed onto thick 235gsm paper with a satin finish. Choose from small 8 x 10 inches or large 16 x 20 inches
The small artwork comes packaged flat with sturdy card, the larger one will be rolled in a protective tube.
Please note: FRAME NOT INCLUDED.
Measurements: 
Small poster is 8 x 10 inches (20.3 x 25.4cm), and the large is 16 x 20 inches (40.6 x 50.8cm). Please make your size choice from the dropdown menu above.