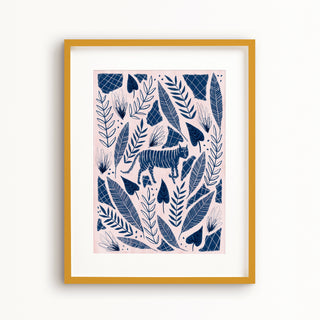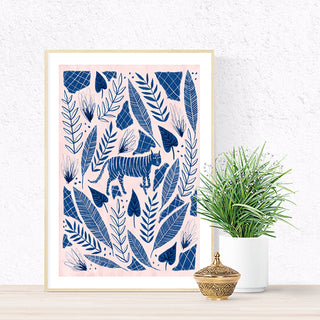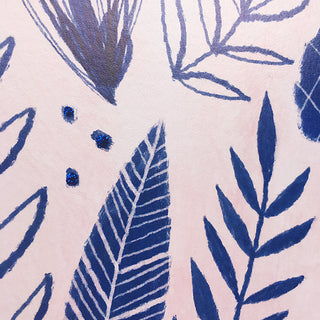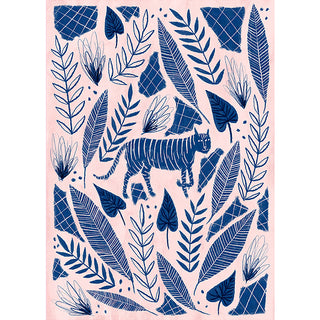 Limited Edition Camouflage Giclée Print
The limited edition Rainforest collection is inspired by the camouflage big cats that dwell amongst the huge tropical leaves of the jungle! The collection is scattered through with different fronds and shapes and peeking between you'll find striped tigers and spotted jaguars on the prowl...
This bold monochrome pattern print is fine art quality and has been digitally printed onto 320gsm Hahnemühle Photo Rag Pearl paper which has a soft satin sheen. It features a pattern of tropical leaves and shapes with a prowling tiger at it's centre...Elements of the print have been hand glittered for extra jungle sparkle! Each print is signed and numbered by Lee.
A beautiful patterned piece for your walls.
LIMITED TO AN EDITION OF 15.
**FRAME NOT INCLUDED!**

Measurements: 
Print is a standard A3 size for easy framing - 29.7 x 42.0cm