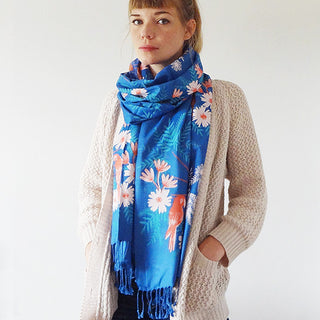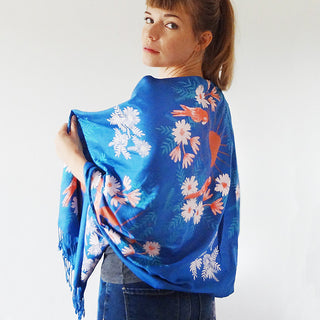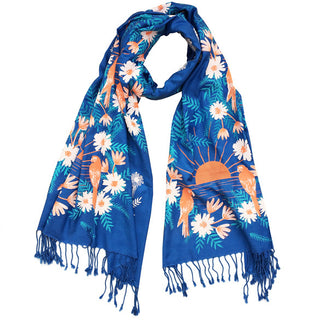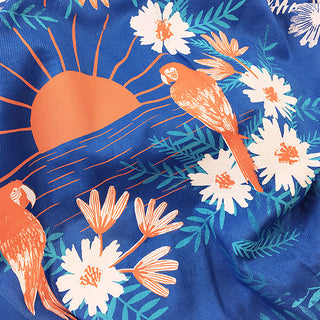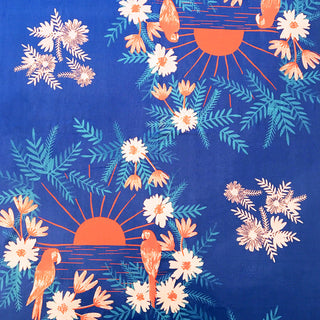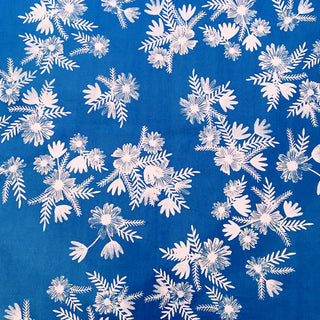 Limited Edition Indian Summer Scarf - Blue 2016
Inspired by the last colour flashes of summer as we move into Autumn, the Limited Edition Indian Summer Collection features hints of tropical heat with parrots and exotic florals watching over the setting sun of summer...
A lovely big scarf with a beautiful print of parrots exotic florals and a sunset over water...

The scarf is a fair trade 100% viscose royal blue scarf with tassles at either end. It has been hand printed with environmentally friendly water-based inks in pale pink, orange and turquoise. The scarf features an original design by Lee May Foster-Wilson with the sunset pattern on one side and pale pink florals on the other.
This scarf was limited to an edition of 20.