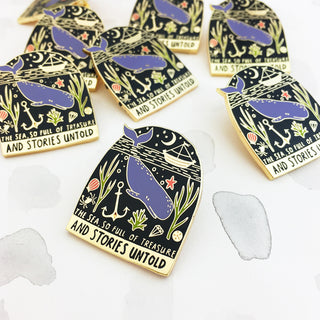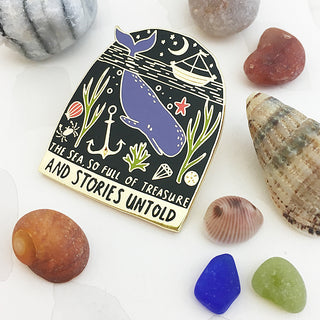 Limited Edition The Sea So Full Enamel Pin Badge - 2017
This limited edition Stories Untold collection is inspired by the mysteries and treasures of the deep! As an avid beach comber I am often fascinated as to where the sea treasures and glass that wash up on the shore came from, how old they are and what they were part of, what stories they could tell? Which brings me back to the idea of all of the stories we have inside us, those we choose to shout about and those deep within us that we choose to keep untold...
THIS PIN WAS LIMITED TO AN EDITION OF 100.