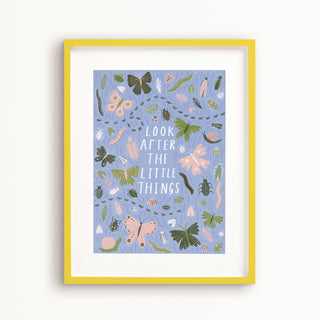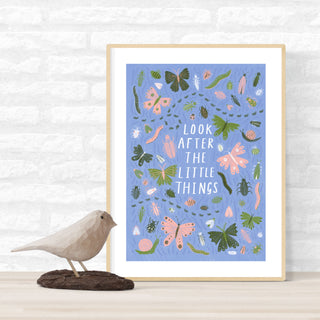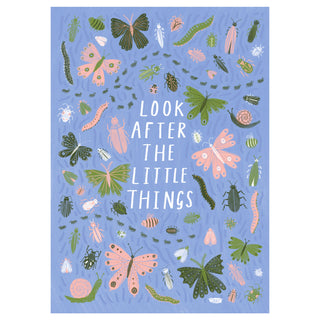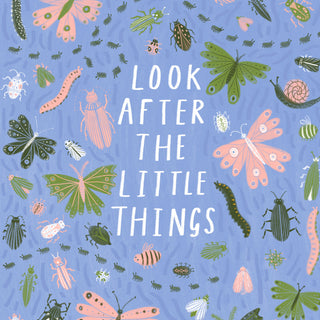 Look After the Little Things Poster
Look after the little things and the big things will stand a better chance. Pertinent advice in many a situation I find!
The artwork by Lee Foster-Wilson is scattered with an array of bugs, insects, critters and winged wonders to remind us to take care of the small but important aspects of our worlds.
The poster has been digitally printed onto thick 235gsm paper with a satin finish. Choose from small A5, medium A4 or larger A3 sizes.

Comes packaged flat with sturdy card.

Please note: FRAME NOT INCLUDED.

Measurements: 
Poster is a standard A5 (21 x 14.8cm), A4 (21 x 29.7cm) or A3 (29.7 x 42.0cm) size for easy framing. Please make your size choice from the dropdown menu above.