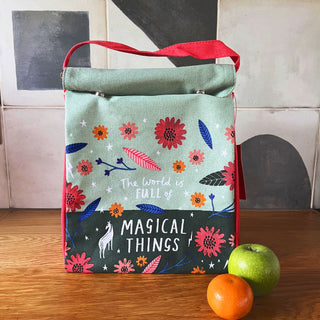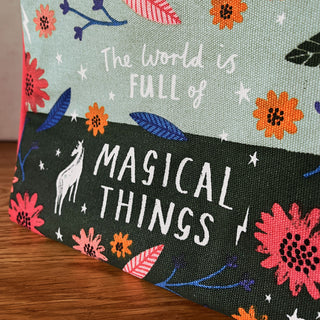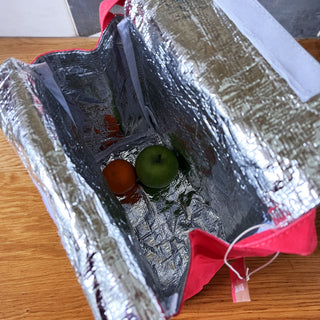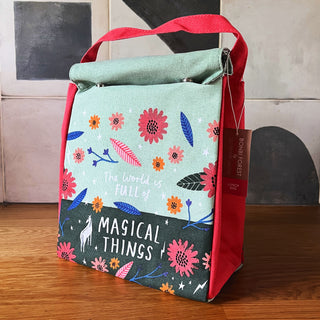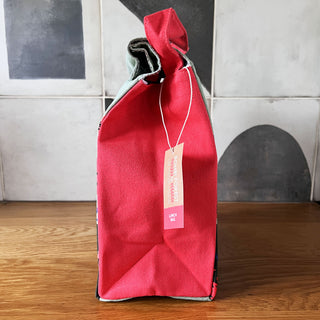 Teal Green Lunch Bag - The World is Full of Magical Things!

This gorgeous and spacious lunch bag is sure to bring some magic to your picnics and lunch hours. With original floral illustrations by Lee Foster-Wilson adorning it's printed 100% cotton outer, it gives a lovely reminder to slow down and appreciate the magical things of the world while you savour your lunch.

The bag is made from a 100% cotton outer with an easy wipe clean aluminium foil lining. It has a handy carry handle and the top can be sealed with the velcro strips and then rolled down and secured with magnetic clasp poppers.

Measurements:
Lunch bag measures a spacious 30cm tall (when closed), 24cm wide and 13cm deep.