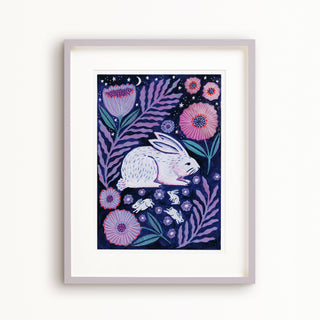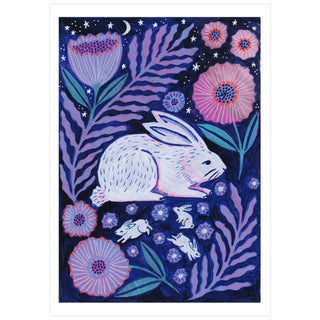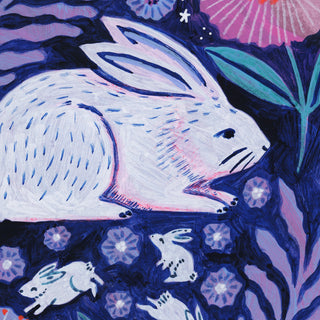 **NEW!** Moon Bunny Mother Art Poster
In the light of the moon, a rabbit mother lets her babies play under the shelter of flowers and ferns...
A magical take on nature, this poster is beautiful in a living room or calming for a bedroom, the original artwork by Lee Foster-Wilson has been faithfully reproduced and digitally printed onto thick 235gsm paper with a matt finish. Choose from small A5, medium A4 or larger A3 sizes.

Comes packaged flat with sturdy card.

Please note: FRAME NOT INCLUDED.

Measurements:
The poster comes in a range of standard A sizes for easy framing:
A5 (21 x 14.8cm)
A4 (21 x 29.7cm)
A3 (29.7 x 42.0cm)
Please make your size choice from the dropdown menu above.