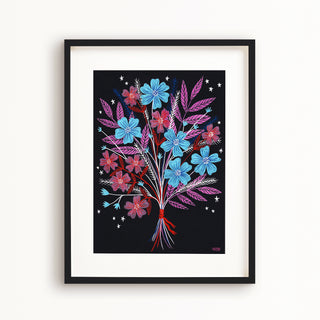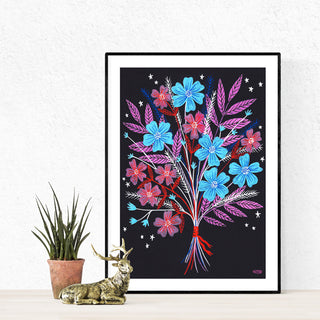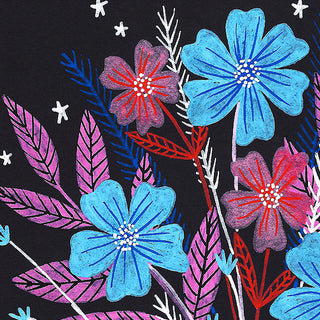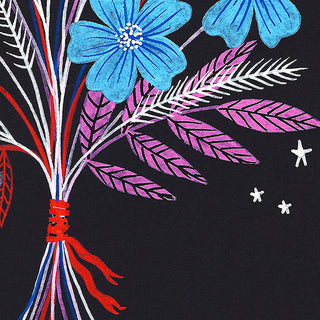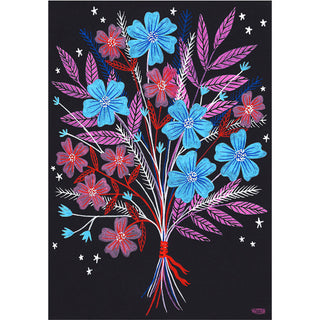 This striking poster features a hand illustrated bouquet of flowers tied with little red ribbon and surrounded by stars. The dark black background and vivid colours of the florals will add a bold pop of colour to your room!
The poster has been digitally printed onto thick 235gsm paper with a satin finish. Choose from small A5, medium A4 or larger A3 sizes.

Comes packaged flat with sturdy card.

Please note: FRAME NOT INCLUDED.

Measurements: 
Poster is a standard A5 (21 x 14.8cm), A4 (21 x 29.7cm) or A3 (29.7 x 42.0cm) size for easy framing. Please make your size choice from the dropdown menu above.