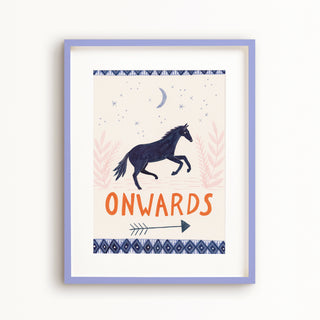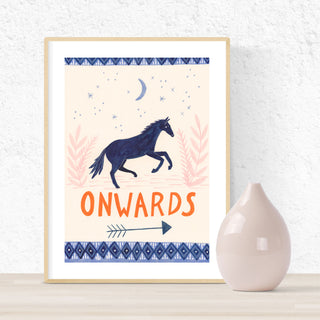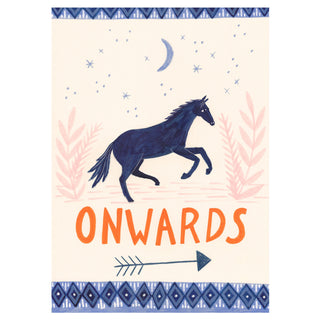 Sometimes life gives you crumbs instead of cookies, sometimes the seas are rough...this poster serves as a gentle reminder that we are never standing still, that what wasn't great will end up behind us.
The poster is an original design by Lee Foster-Wilson and features a little horse who represents freedom, with an arrow that shows the way forwards...
The poster has been digitally printed onto thick 235gsm paper with a satin finish. Choose from small A5, medium A4 or larger A3 sizes.

Comes packaged flat with sturdy card.

Please note: FRAME NOT INCLUDED.

Measurements: 
Poster is a standard A5 (21 x 14.8cm), A4 (21 x 29.7cm) or A3 (29.7 x 42.0cm) size for easy framing. Please make your size choice from the dropdown menu above.