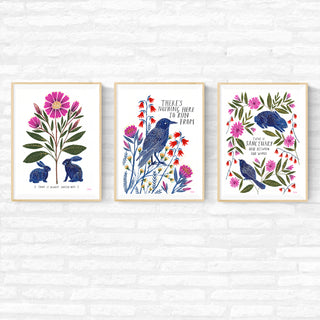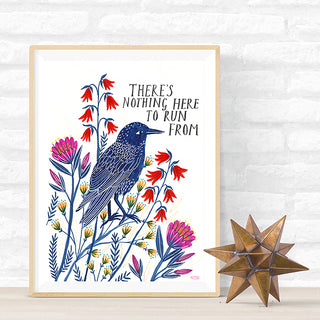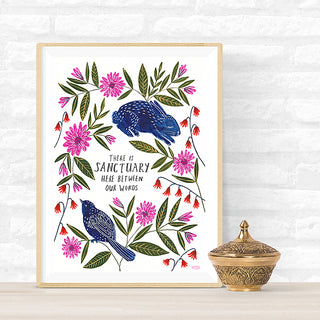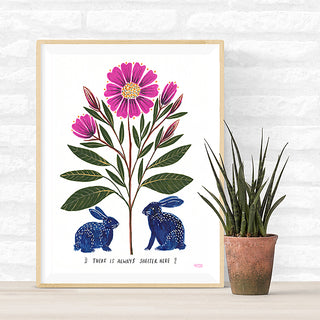 Shelter Triptych Poster Set
A sweet set of posters for spaces of safety and calm...a cozy front room, a bedroom wall or wherever is your place of shelter. That special place where silences are never awkward and you can just be. The three posters each feature a comforting phrase based on those special bonds of trust and friendship we have with others...
The posters have been digitally printed onto thick 235gsm paper with a satin finish. Choose from small A5, medium A4 or larger A3 sizes.

Comes packaged flat with sturdy card.

Please note: FRAME NOT INCLUDED.

Measurements: 
Posters are a standard A5 (21 x 14.8cm), A4 (21 x 29.7cm) or A3 (29.7 x 42.0cm) size for easy framing. Please make your size choice from the dropdown menu above.