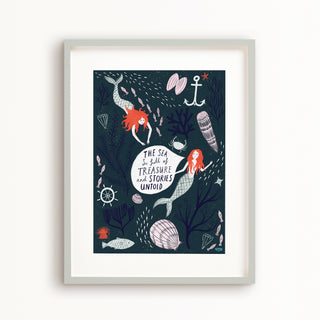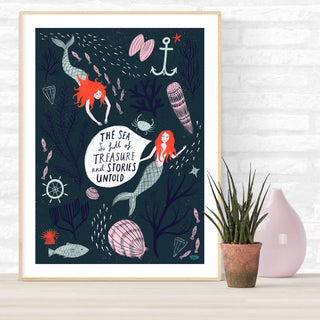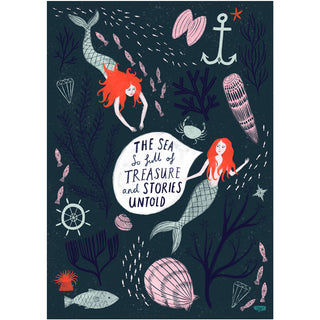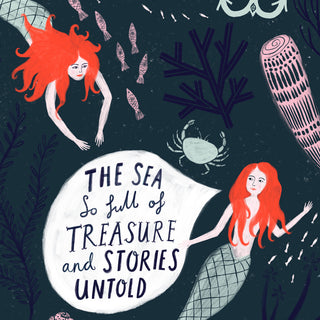 Inspired by the mysteries and treasures of the deep! As an avid beach comber I am often fascinated as to where the sea treasures and glass that wash up on the shore came from, how old they are and what they were part of, what stories they could tell? Which brings me back to the idea of all of the stories we have inside us, those we choose to shout about and those deep within us that we choose to keep untold...
The poster has been digitally printed onto thick 235gsm paper with a satin finish. Choose from small A5, medium A4 or larger A3 sizes.

Comes packaged flat with sturdy card.

Please note: FRAME NOT INCLUDED.

Measurements: 
Poster is a standard A5 (21 x 14.8cm), A4 (21 x 29.7cm) or A3 (29.7 x 42.0cm) size for easy framing. Please make your size choice from the dropdown menu above.