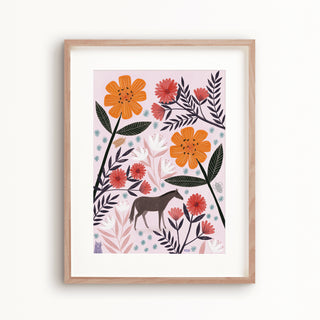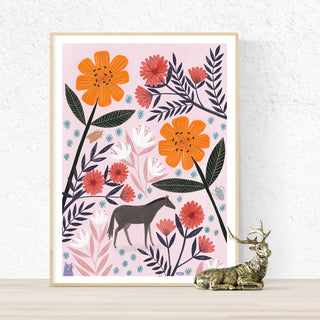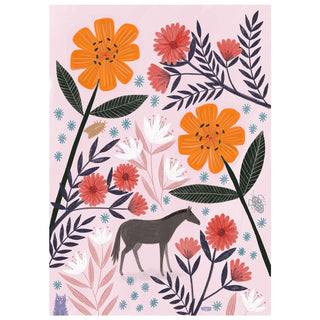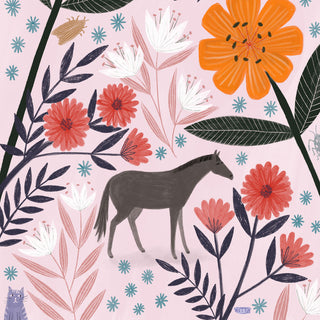 Tiny Horse or Large Flowers? Poster
Is it a tiny horse or large flowers? You decide!
This original drawing by Lee Foster-Wilson features a little (or is it normal sized?) horse hanging out under some blooms. Hidden in the foliage are a couple of other little creatures to keep our horse friend company...
The poster has been digitally printed onto thick 235gsm paper with a satin finish. Choose from small A5, medium A4 or larger A3 sizes.
Comes packaged flat with sturdy card.
Please note: FRAME NOT INCLUDED.
Measurements:
Poster is a standard A5 (21 x 14.8cm), A4 (21 x 29.7cm) or A3 (29.7 x 42.0cm) size for easy framing. Please make your size choice from the dropdown menu above.